Bioethics Resources on Influenza & Pandemics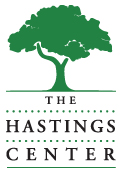 Responding to the public health emergency declared by U.S. officials on April 26th regarding the human cases of Swine Influenza A (H1N1) Virus Infection, The Hastings Center offers a set of resources to help address the myriad ethical issues involved.
Hastings Center scholar Nancy Berlinger is the coauthor of The Five People You Meet in a Pandemic — and What They Need from You Today. This special report provides an ethical framework for pandemic planners and also addresses the ethical decisions often faced by triage doctors, truck drivers carrying supplies, gate keepers, public health officials, and janitorial staff.
The Hastings Center's recently published Bioethics Briefing Book includes a chapter on "Influenza Pandemic" by Harold Markel and Alexandra Minna Stern. The chapter examines how communities may apply isolation or quarantine measures in a manner that will balance individual liberties with the need to protect the public's health.
Also in the Bioethics Briefing Book, Bruce Jennings, a Hastings Center Fellow, notes in "Disaster Planning and Preparedness" that with few exceptions, there is not any explicit reference to ethical issues in federal and state pandemic plans.
The Hastings Center Report has also addressed pandemic planning over the years, and six of the most recently published articles in our peer-reviewed journal may be accessed here.
Founded in 1969, The Hastings Center is the oldest independent, nonpartisan, nonprofit bioethics research institute in the world to address the fundamental ethical issues in the areas of health, medicine, and the environment as they affect individuals, communities, and societies. The Center promotes discussion of ethical issues in medicine and the life sciences.
The Hastings Center publishes the Hastings Center Report, a premier journal in bioethics,and IRB:Ethics & Human Research, the leading journal devoted to ethics and human subjects research, and Bioethics Forum, a free Web-based service offering weekly commentary on current bioethics issues.